38thAnnual Conference
Chinese Institute of Engineers/USA – San Francisco Bay Area Chapter
CIE-SF 38th Annual Conference will be held on Saturday, March 11th, 2017 at Computer History Museum, Mountain View, CA. The CIE-SF Annual Conference is a major Chinese-American engineering community event in the Bay Area. It consists of technical seminar sessions in the afternoon and a banquet dinner with keynote speech in the evening. The seminars usually draw about 500 participants from all branches of engineering and the dinner about 400 attendees.
Conference Theme: Celebrating 100th year of CIE/USA

Afternoon Session:

12:30 pm: Registration and networking

Shang-Yi Chiang, Former TSMC COO & RD Executive VP

Title: Silicon IC Technology Innovations and Challenges

Ronald Fagin, IBM Fellow

Title: Applying theory to practice (and practice to theory)

Iris Fujiura Bombelyn, VP of Lockheed Martin

Title: Innovations in Aerospace over the Last 100 Years

Kuei-wu Tsai, Former Dean of Engineering at Cal State Los Angeles

Title: Civil Engineering Contributions & Responsibilities

4:40 pm: End of the afternoon program

Dinner banquet and Keynote speech
5:00 pm: Registration and networking
6:20 pm: Banquet Seating
7:15 pm: Keynote speech:

Robert Mao, Former CEO of 3Com, Chairman of HP China

Title: What's next? Building on half a century in Greater China's technology sector

8:00 pm: Awards and Scholarship

Prof. Shoucheng Zhang, Founding Chair of Danhua Capital
Dr. Jaushin Lee, CEO of Zentera Systems
Prof. Hung Cheng, MIT
Dr. Jiang Wu
9:00 pm: Entertainment
Dinner Banquet Keynote Speaker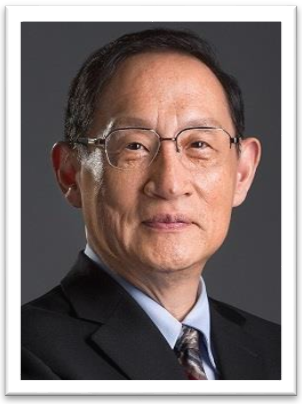 Robert Mao, Former Chairman of HP China & Former CEO of 3COM
What our Annual Conference Looks Like - a Lookback on the 2016 Conference
CIE is the oldest and most prestigious Chinese-American engineers association in the U.S. It was founded in 1917 in New York by a group of Chinese engineers and engineering students then studying and training in the U.S. Among the elders of this organization was Yale-educated Zhan Tian-You, who led the design and building of Beijing-Zhangjiakou Railroad in 1905. This railroad was the first railroad in China that was completely built by a Chinese engineering team. The CIE/USA – San Francisco Bay Area Chapter (CIE/USA-SF) was established in 1979 and Dr. Ta-Lin Hsu served as the founding president. CIE/USA-SF is a non-profit and non-political organization serving engineers and students in San Francisco Bay Area enginnering community. The missions of CIE/USA-SF are to promote technological advancement, networking, and communicating among engineers and scientists, and to promote well-being of engineering community.
Sponsorship Program and Form, please contact This email address is being protected from spambots. You need JavaScript enabled to view it.!